We promote a healthy, sustainable lifestyle through HempButik, our online retail shop.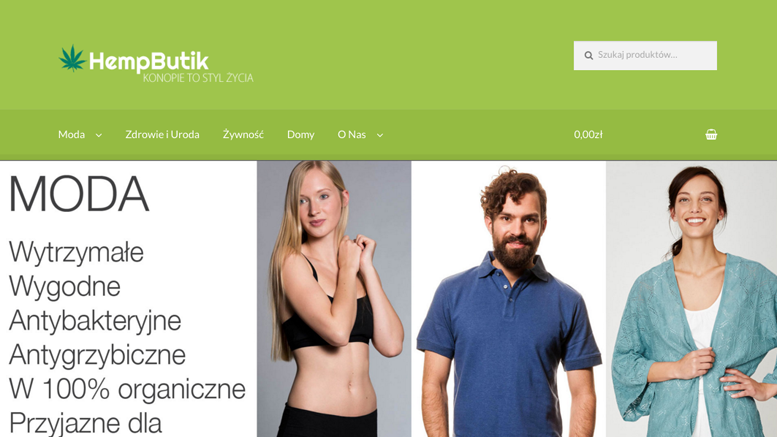 We promote a healthy, sustainable lifestyle through HempButik, our Polish online retail shop offering high-quality Polish hemp products along with those from other parts of the world. All proceeds from HempButik go to support the chartered missions of The Nakło Foundation. HempButik is an outlet for the growing number of innovative Polish-made products from hemp as European consumers turn increasingly to organic, natural products.
Supporting Polish Companies: Along with supporting Polish suppliers as the hemp products markets expand, HempButik imports select food, fashions & accessories, health & beauty and home furnishing products from all over the globe. Custom built hemp homes are offered under agreements with Polish and Ukrainian hemp construction firms.
Hemp Weekend: HempButik also offers a Hemp Weekend during which guests stay in the Palace at Nakło Bed & Breakfast where they can sample hemp food and health & beauty products, shop in the HempButik on-site showroom, and even help pick hemp from the field during harvest time.
About Hemp: Hemp is one of the oldest, heartiest, healthiest and most versatile plants on earth. It has been an important source of fibres, high-protein food and medicine throughout history. The industrial strain, known as cannabis sativa, produces fibre, oil and seeds. The entire plant can be processed into a wide range of raw materials such as pulp, paper, fuel, resins and wax. Hemp building materials reverse the damaging effects of greenhouse gases by locking up harmful CO2 emissions. In essence, these materials breathe. They are also stronger and lighter than those used in traditional construction.